About
NAUA is a growing Association of Unitarians, Universalists, and other religious liberals. We are working together to support one another in our individual and congregational efforts to make our world happier and more just through the practice and promotion of our shared values.
NAUA summarizes these values, which emerged during the Renaissance and flourished during the Enlightenment, as freedom, reason, and tolerance, and considers them fundamental for any society to demonstrate respect for the worth and dignity of every person.
Freedom: Every person must be free to think and speak for themselves and to choose their own purposes and meaning in life.
Reason: Every person has the capacity to reason and consider the empirical evidence before them in their pursuit of truth and understanding. Ideological dictums and religious dogmas should not be imposed upon them.
Tolerance: Every person, regardless of their specific ideologies and identities, should have equal standing and equal access to the benefits and protections of society.
NAUA, thus, seeks to serve and support religious liberals in their efforts and ministries to promote such dignity amongst themselves, their communities, and in the world at large.
Meet our Provisional Board of Trustees
NAUA's founding members have elected a provisional Board of Directors. A new Board will be elected by our members at our first Annual General Meeting.  
Our Provisional Bylaws
NAUA  Board has adopted a set of provisional Bylaws. These bylaws will be in effect until adopted and/or modified by the members at our first annual  meeting.  Please click this link to view or download these bylaws .NAUA Provisional Bylaws v15
Join Us
All Are Welcome
We welcome all people committed to liberal religion and embrace the principles of freedom, reason, and tolerance in pursuit of their individual paths. You do not need to be a Unitarian or Universalist to join.
Our members include Unitarians, Universalists, and other religious liberals throughout North America and the world.
Our members include both individuals and organizations, like congregations, churches, fellowships, and other related groups.
NAUA requires no adherence to any theological creed as a basis for membership.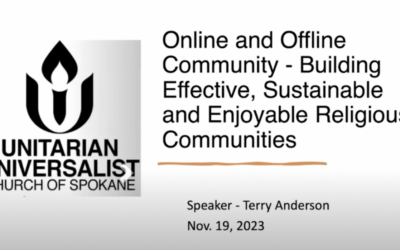 The link from this page is to the recording of a recent service at UUSpokane. This regular service is not an NAUA event, but given the need in the NAUA and all distributed organizations to create and sustain online communities, I hope it will be of interest. I also am...
Contact Us
We would love to hear from you.
4340 W. Whistalks Way, Spokane, WA 99224